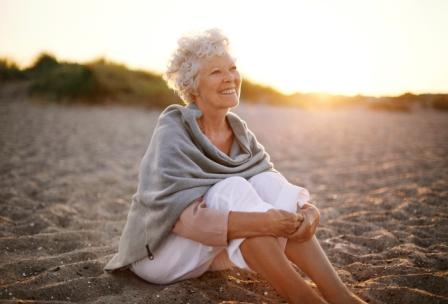 It is no secret that an increasing number of retirees are deciding to head to Belize in order to enjoy the quality of life they expect while still keeping costs low. Plus, Belize boasts perks like amazing weather and gorgeous beaches, making it that much more appealing to retirees from around the world.
If you want to do more than simply travel to Belize on vacation, however, you'll need to apply for residency. Fortunately, the qualified retirement residency program in place in Belize makes it a breeze to call the subtropical destination your new home.
Why Retire in Belize?
First, it is important to understand why retirement in Belize is different from anywhere else in the world. Relatively close to North America, Belize is a stable country with a secure banking system and a government that doesn't interfere in personal finance.
Of course, the nation in Central America also boasts an unbeatable climate and some of the best beaches on the planet. If it all sounds too good to be true, there is one more surprise.
Despite the endless appeal of living in Belize, the cost of living, as well as the cost of real estate, is still much cheaper than in most destinations within North America or Europe.
What is the QRP?
If you decide to retire in Belize, then you will definitely want to learn as much as possible about the QRP. Also known as the Qualified Person's Retirement Program, QRP is a program from the Belize government that allows qualified individuals to retire in Belize with a number of financial perks.
Unlike in some nations, where it is a challenge to legally retire for the entire year, Belize makes it simple for retirees. Qualified individuals under the QRP don't have to pay tax on their income from other countries and they don't pay duty on most imported items like furniture, cars and even boats.
Who Can Apply for the QRP?
In order to apply for the QRP, you first need to meet a few prerequisites. Only those over the age of 45 can apply for the QRP. However, dependents are permitted, and those under the age of 23, provided they are still enrolled in full time education, are included.
You should also have a minimum of $2,000 monthly income in the form of a pension or an annuity, and that money can't come from within Belize.
How to Apply and What You'll Need to Get Started
If you meet the prerequisites above and you're ready to retire in Belize, you will need to fill out an application from the Belize Tourism Board.
Along with your application, be prepared to submit several documents including proof of your income, a copy of your birth certificate, a copy of your marriage certificate if you are retiring with a spouse, a copy of your passport, a recent criminal record and four color photos of yourself.

Belize's Qualified Retirement Residency Program, or QRP, is a convenient way for individuals from around the world to retire in the warmth and beautiful scenery of Belize.