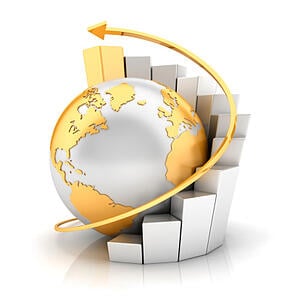 Whether you just had your first child or are contemplating retirement, there are countless reasons why you might be interested in protecting your assets.
While domestic bank accounts can offer a level of protection, offshore options may give a stronger sense of security that your assets are protected for current use as well as for years to come.
Discover how investing in offshore trusts can be one of the best ways to protect the assets you value most.
Get to Know the Offshore Trust
Before putting your most important assets into an offshore trust, spend some time getting to know this investment option.
A trust works initially like any other account, and you place assets into the trust that you want protected. However, you can't simply withdraw the assets at any time.
They are earmarked for specific uses by beneficiaries or events in the future. For example, a trust could be set up that is only able to be accessed by your grandchild on their 18th birthday or your wife in the event that you pass away.
Picking the Right Offshore Location
The right location can make or break the value of an offshore trust. The reason that so many savvy investors turn to this opportunity has to do with the benefits of the international location. Places like Belize, for example, offer low or even non-existent capital gains taxes for foreign investors, and the low overhead fees are also a big bonus.
Benefits of an Offshore Trust
Of course, no one wants to choose an offshore trust unless it comes with a variety of advantages when compared to a domestic trust. Thankfully, this overseas investment option brings with it plenty of benefits. An offshore trust is private, and the government can't intervene with your financial transactions.
In addition, an offshore trust can bring variety to your portfolio and better diversify your holdings overall. Finally, an offshore trust may bring you peace of mind about the financial well-being of your loved ones.
How to Get Started
If you are convinced that an offshore trust is the right option for your financial future, there are several steps that you can take to get started. Picking the right offshore destination is a great first step, and beyond that you should gather important documents like identification and proof of assets.
Remember to work with a financial group that you trust and can communicate well with in order to best preserve and protect your assets for years or even decades to come.

An offshore trust brings with it countless benefits, and it can be the answer to your asset protection needs.