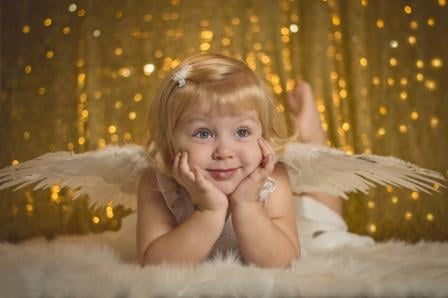 Many investors choose gold as the safe bet when it comes to their financial holdings. In many ways, it is easy to see why. Gold has been a valued commodity for thousands of years, and it is not tied to any one foreign currency or even one culture.
People from around the world value gold, and its position as one of the planet's most valuable materials is unlikely to end any time in the near future. Gold might be your investment of choice as a retirement safety net or as a way to guarantee financial security for your loved ones decades from now.
Whatever your reason for investing in gold in the first place, it is important to understand that gold can do more than provide long-term security. Through the gold loan program from Georgetown Trust, it can also serve as leverage for additional investments throughout your life.
Step 1: Buy Gold at Bulk Pricing
The first and most immediate benefit of participating in the gold loan program is having access to bulk pricing whether you are buying millions of dollars worth of gold or a hundred thousand dollars worth.
Georgetown Trust, in conjunction with Caye International Bank, makes regular purchases by bargaining for the best price on behalf of their account holders. If you already have physical hold investments, you can skip this step. For all others, however, it is the first way that the gold loan program can help you to get more from your money.
Step 2: Store Gold in Secure Swiss Facilities
Owning physical gold bars and coins offers the greatest level of security for investors who are concerned with potential market crashes or banking instability, but the problem of storage is a big one. Keeping gold stored in your home, for instance, puts you and your loved ones at a greater risk.
Through the gold loan program, all of your gold can be stored in a secure and locked vault in Switzerland. You can enjoy absolute peace of mind knowing that your gold could not be any more secure.
Step 3: Borrow Against Your Gold's Value
Typically, gold in storage has no immediate purpose or value. However, participating in the gold loan program means that you can borrow up to 75 percent of the value of the stored gold. If you have $200,000 in gold stored, for example, you'll be able to borrow up to $150,000. You will need to pay annual interest rates on this gold, but it allows you to leverage these assets rather than things like your home where you family lives.
Step 4: Explore Investments Around the World
With the opportunity to borrow against the market value of your stored gold, you can pursue a wide range of investment opportunities across the globe. For example, you might be eager to take advantage of low property prices and scoop up a fantastic deal on commercial real estate in a foreign country.
Alternatively, you might choose to buy up a foreign currency when it is at an all-time low. If you loan amount exceeds 85 percent of the gold's value, an unlikely but possible event, some of the gold in storage may be sold to cover the difference.
Gold is and has always been a smart and solid investment. Now, thanks to the gold loan program, it can also help you to make the most of your money and branch out with new international investments.