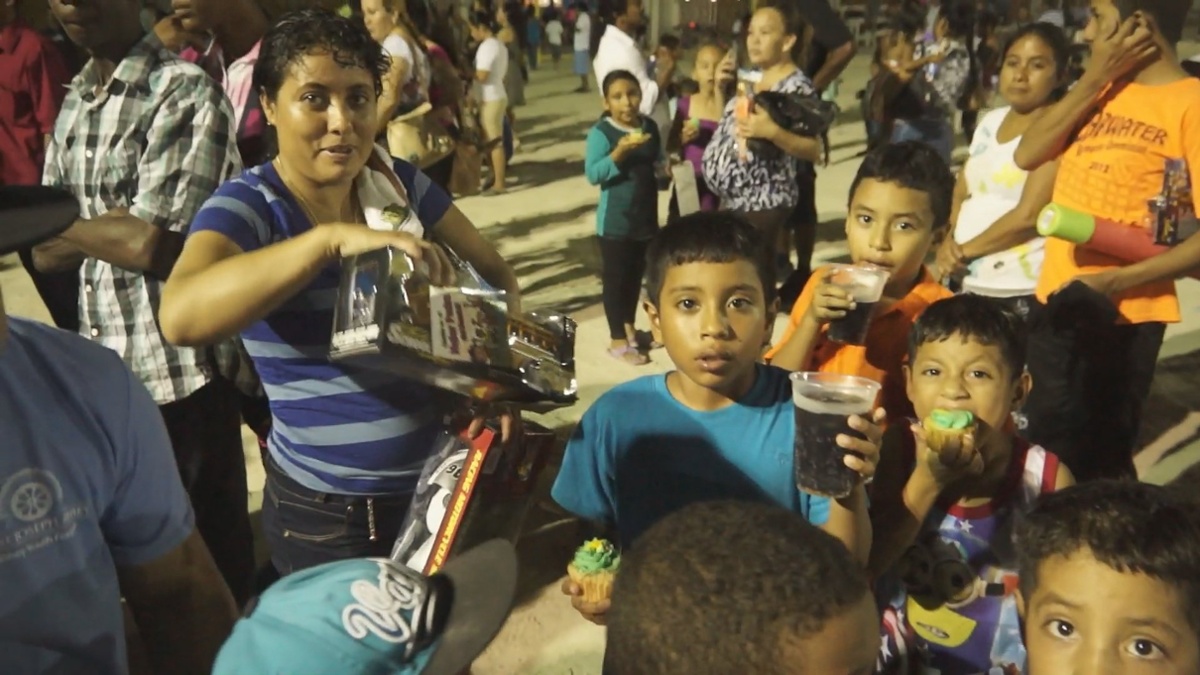 Every Christmas, the generous spirit of the holidays is visible at the Holiday Toy Drive hosted by Living Word Church in San Pedro, Belize. This toy drive is an opportunity for locals and businesses to donate Christmas gifts to the less fortunate children living on the island.
On December 21, 2019, the Santa Party will once again bring joy to the island and to the hearts of well over 1,000 children.
Contributing to the Toy Drive
The Holiday Toy Drive would not be possible without the support and organization of Living Word Church. Led by the Pastor, Ian Zalvidar, Living Word Church has been hosting this wonderful event for eight years, with 2019 being the ninth.
The event is also supported by a number of business professionals who strive to improve the local community and bring joy to those who are less fortunate.
Organizations like Georgetown Trust, Caye International Bank, and ECI Development have all donated to the toy drive in the past and wholeheartedly support it again as it celebrates its ninth year.
Says Board Member Joel Nagel of Caye Bank, "Living Word Church's Toy Drive is based on the belief that every child, regardless of their economic state, deserves to feel special and receive a gift in the spirit of Christmas."
Bringing Joy to the Children of Belize
Last year, more than 1,100 children received a gift thanks to the Living Word Church Holiday Toy Drive. In addition to their wrapped Christmas gift, every child also receives a drink and a cupcake.
This year, the goal is to surpass the number of gifts from years prior and set a new record to bring the Christmas spirit to the residents of Belize.
The event takes place annually at the Hon. Louise Sylvestre Sporting Field, and families of the children are encouraged to attend. This creates a festive occasion where children are proud to show off their new toys right away!
Prior to handing out the gifts, the event includes strolling through San Pedro Town singing Christmas carols, followed by an inspiring Christmas message delivered by Pastor Zalvidar.
Celebrate the Community and the Season with Georgetown Trust
In conjunction with several other local businesses, Georgetown Trust helped present a check for the 2018 toy drive of over $34,000BZD. This is just one of the ways that Georgetown Trust gives back to the community and works to create a better environment for those who live, work, and invest in Belize.
Contact us to find out how you can join in the gift giving spirit by helping us support this worthy cause.