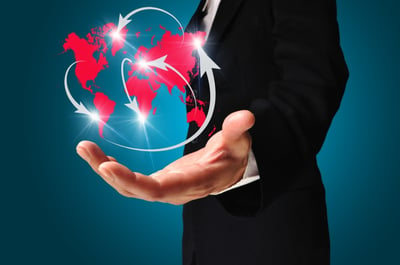 An LLC, or limited liability corporation, is a business that is operated by a single person or a partnership of two individuals. Although it is possible to establish an LLC in many countries around the world, Belize is a top choice for a number of reasons.
Whether you want to register an LLC in order to house your IRA and self-direct it or start a small business, consider Belize for your LLC so that you can enjoy greater protection for your assets, greater privacy for your finances and the potential for much lower taxes on any generated income.
Find out how to register your own Belize LLC in the five steps outlined below.
1. Determine the Owner or Owners for Your Belize LLC
A minimum of one person, or one legal entity, is required to register an LLC in Belize. The first step in the establishment of an LLC will be determining the owners.
This could be you alone, you and your spouse or partner, or you and a close friend who will be investing alongside you. Changing the ownership of an LLC is tricky, so be sure to start with the correct information.
2. Pick a Name for the LLC
Next, you'll need to select a name for your LLC in Belize. It has to be a unique business name and it can't copy the name of any other corporation it is not connected with.
The name should include the letters LLC or the words limited liability company. Finally, your LLC should not have a name that hints at a connection to the government of Belize, a bank, a trust or an insurance provider.
3. Choose a Registration Agent to Help You Register Your LLC in Belize
If you are planning to establish an LLC in Belize but you are not living in the area, and you don't have any experience registering companies in the country, then seeking out the help of a registration agent is a tremendous help.
These experienced agents can help you understand what materials are needed, where to submit documents and how to successfully establish your business. Georgetown Trust's reputable registration agents are a great option for those ready to establish an LLC in Belize.
4. Gather and Submit the Appropriate Documents
Along with the official LLC registration application forms, you will need to submit several key documents that prove your identity as well as your financial stability.
Typically, you will be asked to provide a copy of your passport, a copy of paperwork proving your international address and a reference from a major corporation, previous employer or bank. Some or all of these documents may need to be notarized and/or translated depending on your country of origin.
5. Wait Roughly 20 Business Days for Registration Confirmation
The final step is both the easiest and the hardest in the process of registering an LLC in Belize. It takes an average of 20 business days, or one full month, before applicants receive confirmation that their LLC has been registered and can begin operation in Belize.
It may take slightly longer if your documents are not in English, but in some cases registrations have been completed in less than one week.
Establishing an LLC in Belize can be beneficial for a variety of financial and security reasons. If you are ready to have your own LLC in Belize, get started on registration with these five simple steps.