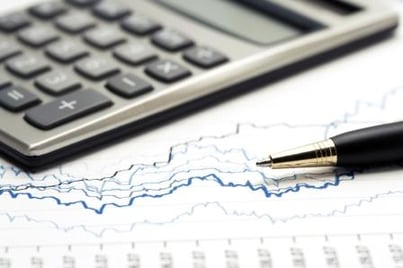 If you are like millions of Americans, your IRA, or individual retirement account, is your primary safety net that you're relying on for financial security in retirement.
IRAs are incredibly common, and in recent years there has been an increase in the number of individuals who opt to take their IRAs offshore in order to explore new opportunities and reduce tax burdens.
However, for those eager to truly revolutionize their IRA, self-directing could be the answer. An SDIRA, or self-directed IRA, brings with it a number of benefits, just three of which are outlined below.
1. You Can Control the Future of Your Wealth
Many people choose to open an SDIRA specifically because they want to take the reins on their financial security. When your IRA contains all or most of your net worth, letting someone else call the shots can be frustrating. Thankfully, it doesn't have to be that way.
You can opt to move your IRA offshore to a destination like Belize and begin self-directing it right away. If you are familiar with a specific area of the market or you believe you're an expert in real estate, you can concentrate your investments on what you know.
Ultimately, you won't have to rely on anyone else to determine your financial future. Plus, you can skip the management fees that are typically associated with a traditional domestic IRA, which allows you to invest more and watch your assets grow in value over time.
2. SDIRAs Allow For a Variety of Investment Types
A definite advantage of opening up an SDIRA is just how many different investment opportunities will be available to you. It is possible to invest in a new business, purchase real estate to develop in a tropical offshore destination, buy stocks from markets around the world, invest in commodities, purchase gold or other precious metals or even buy a range of international currencies.
3. You Can Geographically Diversify Your Holdings
Perhaps one of the biggest advantages of having a self-directed IRA is that you can opt to invest in commodities, stocks, real estate and so much more on a global level.
Traditional IRAs that are managed by a domestic financial expert tend to have a far more limited scope. This is due to the fact that traditional IRA managers are based in one country and may only have expertise in a limited area.
In addition, these IRA managers might be receiving benefits or encouragement from specific industries or companies, which can lead to heavy investments in one region.
A SDIRA, on the other hand, lets you explore the entire globe for your investments. By placing wealth around the world and not tying it to one industry or country, you can reduce vulnerability and better diversify your holdings.

If you are ready to shake up your individual retirement account and explore new investment opportunities around the world, then a self-directed IRA could be the perfect choice for your financial future.