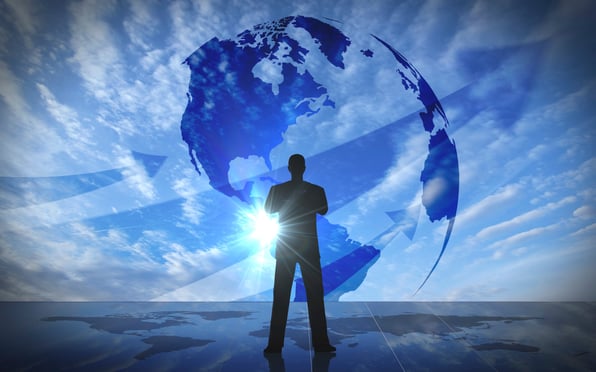 Setting up international structures such as an International Business Company or a Limited Liability Company can feel like a long process, and often it is easy to get caught up in the differences between the two.
Perhaps the more important focus, however, should be on where to establish your business. Whether you're leaning toward an IBC or an LLC, Belize may be the best place to operate.
Discover some of the benefits of Belize as a corporate domicile.
Belize is an English-Speaking Destination
Although there may be a wide range of criteria to consider when selecting a corporate domicile, there is no question that the language barrier can become an issue. Rather than risking important information getting lost in translation, it makes sense for your corporate structure to be established in an English-speaking country such as Belize.
Belize is a Common-Law Country
As a former British colony, Belize still upholds the English common-law legal system. This is similar to what you can expect in places like the United States and Canada. Many business owners choose to establish companies in a country with a legal system similar to what they already know and understand.
Sole Ownership Structures Allowed in Belize
Whether you're planning to establish an IBC or an LLC, you might wish for the structure to be one of sole ownership. This means that you will be the only shareholder, director or member of the organization.
Keep in mind that not all jurisdictions allow sole ownership structures, but Belize is one of the exceptions to the rule.
Belize is a No-Tax Jurisdiction
Perhaps the biggest advantage of choosing Belize as a corporate domicile in the potential for zero taxes. Belize is a no-tax jurisdiction, which means that the government of Belize won't levy any taxes on the income generated outside of Belize that your business makes during its operations.
This is true whether you operate an LLC or an IBC, and it can be a hugely advantageous move to help build wealth and preserve assets from financial erosion.
Belize Legal System Doesn't Accept International Rulings
The legal system in Belize doesn't recognize or accept rulings from international courts. Even if your company faces litigation overseas, an independent court in Belize would retry the case if necessary.
In a Belize court, there are no lawyer contingency fees, and the loser pays. So if your business wins the case, the loser will pay all of their fees; plus all of your legal fees. As well, there are few, if any, class-action lawsuits. For business owners afraid of operating in litigious societies, this is a positive benefit to operating in Belize.
Belize Offers Logistical Advantages
As you scan the globe for potential corporate domiciles, it is important to think about the logistics of operating in a particular destination.
A major advantage that Belize holds over other countries is how convenient it is to the United States. In addition, the similar time zone makes it logistically simpler to do business with and from Belize.
Belize Protects Corporate Anonymity
Belize boasts some of the tightest confidentiality laws in the world. As such, any LLC or IBC you establish within Belize will be protected, and any violations are condemned through heavy fines and even jail time.
If anonymity is important to you, and you want to ensure privacy for your financial transactions, then Belize is a clear winner.
With so many clear advantages, Belize is a top pick for corporate domicile whether you're making plans to establish or relocate either an LLC or an IBC.